This summer, I visited Florida with my family, where I encountered this unique restaurant called Steakhouse 71. This restaurant is a casual steakhouse with degrees of elegance, and it is in…Walt Disney World, specifically the Contemporary Resort.  
If you just decided to stop reading after that last sentence because I just revealed the location of this restaurant, I highly recommend you read further because this restaurant is not your typical theme-park restaurant.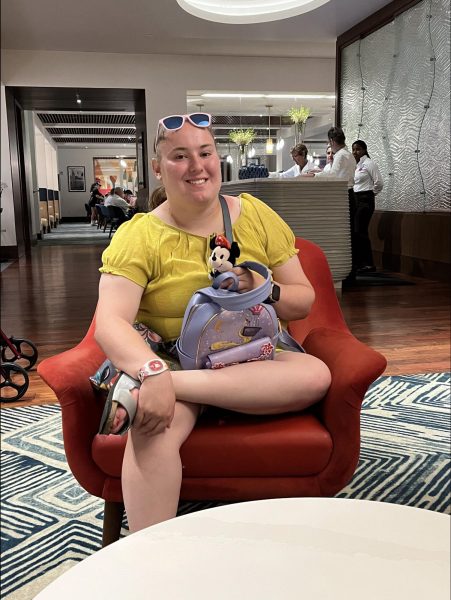 Steakhouse 71 opened in 2021 to commemorate the 50th anniversary of Disney World. The restaurant's namesake comes from the opening year of the park, which is 1971. Everything inside Steakhouse 71 is inspired by the 1970s mixed with some modern elements from the décor to the food.  
Story continues below advertisement
The moment I stepped inside this restaurant, I felt like I was transported to a hybrid of the 1970s and our modern age. The décor is elegant and chic, and it represented the 70s without being too gaudy or kitschy. Vintage photographs depicting Disney World's opening day and some of the park's construction work adorned the walls, in addition to a colorful mural of the famous Cinderella Castle painted in a minimalist style.  
When I visited Steakhouse 71, I went during lunch. Of course, I have seen the dinner menu, and many of the offerings looked and sounded delicious. Most places that have an impressive dinner menu sometimes lack great lunch offerings, but Steakhouse 71's lunch options were just as impressive. 
 I ordered a turkey club sandwich with garlic parmesan waffle fries. The sandwich had many fresh flavors including the lemon aioli, which was my favorite, and the bread was not overly toasted, which allowed the sandwich to not fall apart. The fries were crispy and had a lot of savory flavors from the parmesan and seasonings.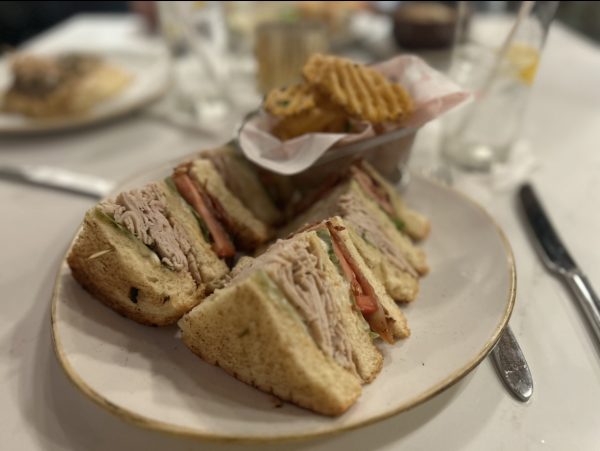 Some other notable dishes that the members in my travel party ordered included the prime rib sandwich, French onion soup, and the Salsbury steak on top of a pile of mashed potatoes. The overall prices for lunch are a little more expensive than some of the quick-service restaurants in the parks, but they are reasonable. 
If you are planning a trip to Disney World soon, I recommend giving Steakhouse 71 a try because it gives you a break from the craziness of the parks, and there are plenty of fresh and delicious options that are beyond the typical hot dogs and hamburgers without being overpriced.