Student Government Association updates constitution and bylaws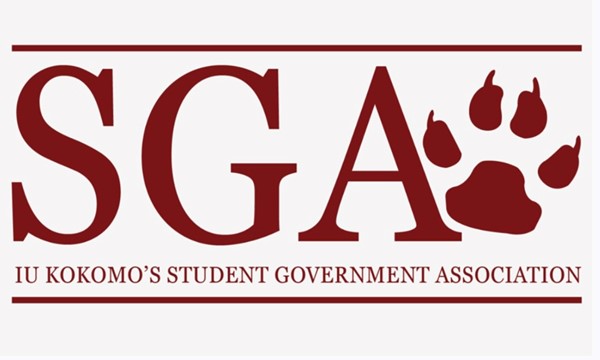 The Indiana University Kokomo Student Government Association (SGA) recently updated their constitution and bylaws.
Students can access the draft document containing the changes by visiting and logging in to IUK Life (using school email and password), navigating to the Student Government Association page, and scrolling down to the "documents" section of the webpage.
The Senate Review Committee has been planning to propose these changes to the SGA senate over the course of the semester. The updates and changes were presented at two SGA senate meetings and received votes of support.
Next, the SGA invites the IU Kokomo student body to review the proposition before voting on them during April's annual SGA elections.
The synopsis of the changes (in no particular order) plus reference codes are provided below:
Gender Inclusive Language throughout both documents
Term Limit Changed from 2 yrs to 1yr…………………………………………………….Constitution IV.2,V.3, VI.6

Except for Treasurer, which will remain a 2-year term

Secretary & President Pro Tempore have been combined into one position……………………..Bylaws V.3.B

 The Secretary will function as Pro Tempore as needed

Parliamentarian & Chief Justice have been combined into one position………………………….Bylaws VI.3.C

The Chief Justice will function as Parliamentarian as needed

The Chief Justice will swear in any new members……………………………………………………… Bylaws VI.3.B
Updated role of Treasurer……………………………………………………………………………………………..Bylaws V.4

There will now be one Treasurer with the roles as typically understood for a Treasurer.
The Treasurer now will oversee the funds of any Senate Committee
The Treasurer now will oversee the funds in the Student Organization, SGA, OSL accounts

Updates to Title X of Bylaws………………………………………………………………………………Constitution V.2.A
The Senate will house 15 Senators, 1 from each school/colleges & the rest will be at large
Update to Committees…………………………………………………………………………………. Bylaws IV.7, V.A & B

Executive Budget Committee (EBC) will stand
Senate Review Committee (SRC) will be ad hoc
Senate Finance Committee (SFC) will stand

Clubs/Organizations are no longer assessed a late fee for the lack of submitting a budget……… Bylaws X
Title of Executive President, changed to President……………………………………………… Both Documents
Title of President of the Senate' or Senate President, changed to Vice President……………Both Document
Additionally, the 2023 Campaign Week for the SGA elections will be from April 10-18, elections through IUK Life will be from April 19-20, and the election results will be announced on April 21.
For more information about the ongoing election and/or to view the bylaws and constitution changes, please visit SGA's IUK Life page.
Leave a Comment
Donate to The Correspondent
Your donation will support the student journalists of Indiana University Kokomo. Your contribution will allow us to purchase equipment and cover our annual website hosting costs.
About the Contributor
April Chrisman, Editor-in-Chief
April Chrisman is the current Editor-in-Chief for The Correspondent. She has been on staff since 2019 as a Copy Editor, then as Assistant Editor 2020,...