The Mikado reflects beauty and joy
"The flowers that bloom in the spring" promises a musical production from Indiana University Kokomo Performing Arts each year.  

This year it was Gilbert and Sullivan's The Mikado for their annual spring musical. The show opened on Mar. 31 and ran until Apr. 2 in Havens Auditorium.  

The Mikado follows a series of confusing and comedic events centered around the impostor band musician Nanki-Poo's love for the fair Yum-Yum and the Lord High Executioner Ko-Ko's quest to fulfill the wishes of the land's ruler to perform a public execution to secure his position. Throughout the musical, the characters discover secrets, find romance, and dance to their hearts' content in a story that resolves with a happy ending for all.  

Wendy Grice

Wendy Grice

This classic show has been controversial in recent years, for it depicts Japanese culture in stereotypical ways. Original productions of the show included actors and actresses wearing certain makeup and clothing to "represent" Japanese people, which led to cultural appropriation.  

To fit an age of appreciating diversity and breaking down cultural stereotypes, directors Garry and Wendy Grice transformed the show that can still allow a great theatrical work to be performed. Any references to Japan were taken out of the show and were replaced with the whimsy of Middle Earth with fairies, elves, butterflies, dragonflies, and hummingbirds.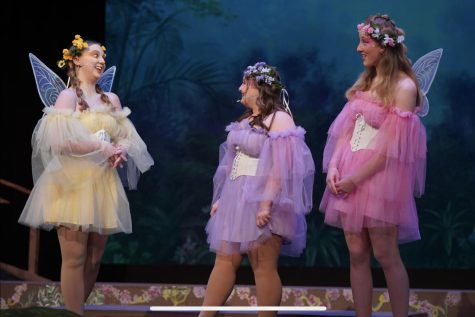 "Garry and I have wanted to do Mikado at IUK since 2017," Wendy Grice said. "It is a political satire skewering the foibles of the British aristocracy. Since Great Britain at that time was crazy about everything Japanese, they set the show in a fanciful Japanese town called Titipu. In our day and age, it is considered cultural appropriation for non-Asians to dress in traditional Asian attire. The show has nothing to do with Japan, so it is just a matter of choosing a setting that captures the original intentions of the authors because of their creative genius. We chose a sort of Middle Earth setting, because the town is completely make-believe, and the fanciful names such as Poo-Bah, Pitti-Sing, and Ko-Ko fit well with fairies, elves, and other forest creatures. The set, the costumes, hilarious comedy, and sparkling music made this a delightful show." 
This delightful production featured several student, faculty, and alumni actors who have worked rigorously since the beginning of the semester to give audiences a wonderful show. The overall show was colorful, lively, and a great fit for the beginning of springtime with colorful costumes, floral decorations, and vibrant set designs.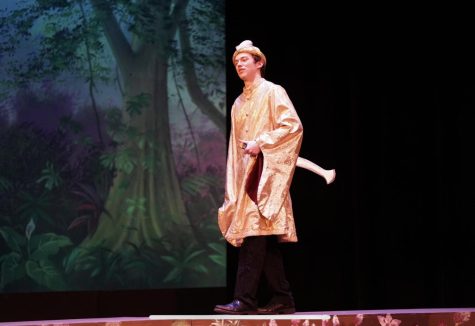 "Garry and Wendy worked so hard to create the illusion of being in a forest in Middle Earth, and I feel as though we achieved just that," Senior Molly Lewis said. "Yum-Yum is probably the most challenging role I have played, but she was so fun to portray. Having a main role was a challenge, especially being in my final semester of senior year with things winding to a close. A new chapter is beginning in my life, and I am blessed I got to finish my undergrad career with the opportunity to perform alongside some of my closest friends."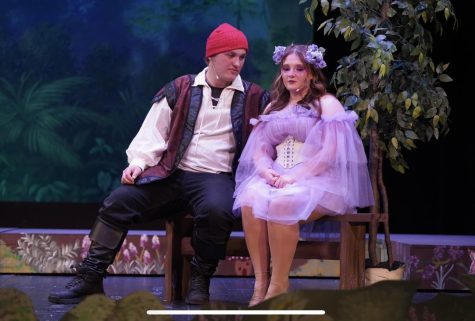 Producing and showing productions of shows like The Mikado are a great way to showcase the beauty and importance of musical theatre and captivating stories from our history, but it can be challenging to do when the show contains material that may not be suitable for a modern, diverse audience. IU Kokomo Performing Arts' production of this classic show proves that it is possible to reimagine the show in a creative way while continuing to highlight its importance. Art and nature surely allied and went to make a musical production perfect for springtime.  
This show had a wide variety of beautiful costumes and vibrant makeup to fit the aesthetics of the fairy world. If you are planning a fairy, butterfly, or Middle Earth elf costume for your next costume party or cosplay event, the cast has provided some inspiration boards here to help you create your look.
Leave a Comment
Donate to The Correspondent
Your donation will support the student journalists of Indiana University Kokomo. Your contribution will allow us to purchase equipment and cover our annual website hosting costs.