Murder mystery and train travel came to Havens Auditorium when IU Kokomo Performing Arts students presented Agatha Christie's Murder on the Orient Express on Nov. 10, 11, and 12.
Just after a snowdrift at midnight, millionaire Samuel Edward Ratchett is discovered murdered in his compartment. With the murderer aboard the Orient Express, detective Hercule Poirot fights to solve the murder investigation before more passengers are hurt.
Freshman student, Michael Slatter, initially became involved in theatre to interact with new people, make new friends, and become part of a special family within the show, and "The Murder on the Orient Express" cast is no different.
"This cast was special because if you have seen the movie based on Agatha Christie, it helps bring the novel to life and the actors in this play portrayed each character, so everyone caught a glimpse into their lives and possibly tried to solve the murder," Slatter said.
Story continues below advertisement
Slatter's role was Michel the Conductor and he was excited to share his love for murder and mystery within storytelling with the audience.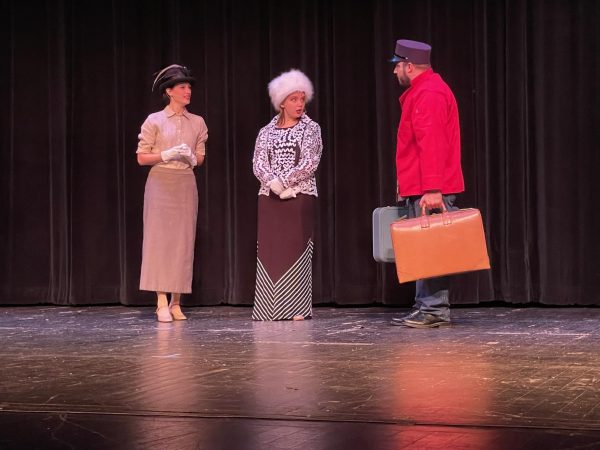 Mason Gottshall, who has been involved in theatre at IUK for the past two years and played Colonel Arbuthnot, participates in at least one show a year. He had become extremely close with the cast and this one was one of his favorites to work with.
"My favorite part of the show must be the fact that everybody has a moment to be the center of attention no matter how small your role is in the show," Gottshall said.
Gottshall also mentioned the importance of the audience being able to follow along in the journey of the story.
"The audience can follow along with detective, Hercule Poirot, and try to solve the murder themselves. That is what makes this play so intriguing for everyone involved," Gottshall said.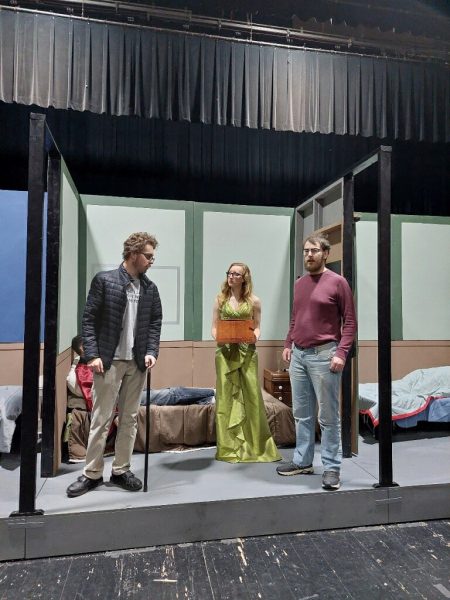 Garry Grice, director of "Murder on the Orient Express," believes in the importance of theatre, high quality educational experiences, and the impact these both can have in students' lives, especially at IUK.
Grice has been a professional actor and stage director for over 50 years and has been directing spring musicals at IUK since 2016. He shared that he chose "Murder on the Orient Express" as the fall play because it offers an exciting storyline that not only engages the cast but the audience as well.
"'Murder on the Orient Express' was written by well-known mystery writer Agatha Christie. It offer ten possible roles for the students, and the story has a lot of audience appeal," he said. "Those are all things we look at when choosing a play or musical."