This summer, four Indiana University Kokomo students had the opportunity to go on summer mission in Croatia with Cru, an on campus religious organization.  
Cru is a campus club that offers a weekly bible study along with many other events like a fall retreat, winter conference, and summer mission.  
The students from IU Kokomo were: Braydon Lake, Olivia Newcom, Garrett Graves, and David Curtis. These students took big steps this summer flying across the ocean to Europe to spread the word of God.  
Cru offers many destinations stateside and across the world for students to expand and share their faith across the world. The summer mission to Croatia was the largest international summer mission with 28 members from across the country, all of them virtually strangers.  
Story continues below advertisement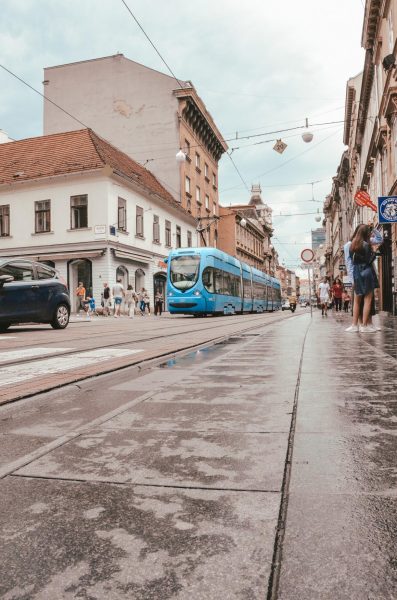 On May 24, all members on the mission met for the first time in Chicago for a briefing; they learned all about Croatian culture, what to expect, and most importantly began to grow as a team. Just two days later, they touched down in Zagreb for the adventure of a lifetime. "I went to Croatia with a goal to change lives," Sophomore Garrett Graves said. "Little do people know that the Croatian students along with my team changed my life more than I could ever change theirs. It was a truly magnificent trip with memories and impact that will last a lifetime." 
The students spent their days sharing the gospel with Croatians and their nights building friendships. While there, they partnered with Fokus, the equivalent of Cru for Croatia; their main goal was to connect interested students with Fokus so they can continue to grow in their faith.  
At the end of the trip, they had 16 decisions for Christ, 41 gospel conversations, and 154 spiritual conversations.  
If you would like more information on Cru and how to get involved, look for more information on Instagram @cru_kokomo.